Senator Pia S. Cayetano
---
Biography | CURRICULUM VITAE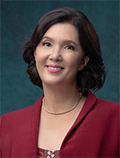 Pinay In Action
Senator Pia S. Cayetano has built a track record for getting the tough job done. For nearly two decades, she has led the passage of landmark laws on healthcare, education, and measures to support economic growth.
She chairs the Senate Committee on Sustainable Development Goals (SDGs), Innovation, and Futures Thinking in the 19th Congress. This committee works to align government programs and legislative measures with the SDGs, guided by the principles of futures thinking and strategic foresight.
Senator Pia sponsored the Corporate Recovery and Tax Incentives for Enterprises Act (CREATE) as chairperson of the Committee on Ways and Means in the 18th Congress. Hailed as a game changer and long-awaited reform that took 25 years, CREATE substantially reduced corporate income tax rates, and modernized the tax and fiscal incentives system to boost businesses and investments.
She shepherded the passage of the Bayanihan to Heal as One Act, and helped push two other measures on pandemic response and recovery, namely, the COVID-19 Vaccination Program Act, and Bayanihan to Recover as One Act.
A staunch health advocate, Senator Pia worked for the enactment of the Sin Tax Reform Law to raise additional revenues for healthcare, while curbing harmful vices, especially among the youth.
Drawing from her experiences as an adoptive mother, Senator Pia helped pass measures to give children without parental care a loving home. She co-authored and co-sponsored the Domestic Administrative Adoption and Alternative Child Care Act, and the Foundling Recognition and Protection Act. These laws are part of a series of alternative child care reforms that started with the Foster Care Act, which she sponsored in 2009.
Her work also includes the Children's Emergency Relief and Protection Act, which ensures children's rights and welfare in times of disasters. She is principal author of the law mandating basic immunization for infants and young children.
Recently, the measure instituting a policy of inclusion for learners with disabilities, which she authored and sponsored, was signed into law. This follows a long line of reforms on quality and accessible learning, which she first pushed for as education committee chair in the 16th Congress. The said laws include the Ladderized Education Act, Open Distance Learning Act, Open High School System Act, and the Unified Student Financial Assistance System for Tertiary Education Act.
As senior vice chairperson of the Finance Committee in the 18th Congress, she lobbied for the rightful share of education and health in the national budget, as well as the funding for the Doktor para sa Bayan Act.
She has supported women by acknowledging their dual role as mothers and members of the workforce. The laws include the 105-Day Expanded Maternity Leave Law, Expanded Breastfeeding Promotion Act, Magna Carta of Women, and the Responsible Parenthood and Reproductive Health Act - for which she was recognized by the Bill and Melinda Gates Foundation.
Senator Pia actively supports athletes' rights and welfare. A former student-athlete and national volleyball player, she authored and sponsored the Student-Athletes Protection Act. She is also a principal author of the law establishing the National Academy of Sports.
Senator Pia chairs the Asia and Pacific Regional Chapter of UNITE, a global network of parliamentarians committed to end infectious diseases. In 2008, she was the first Asian to be elected president of the Bureau of Women Parliamentarians of the Inter-Parliamentary Union.
She promotes health and wellness through Pinay In Action and helps poor and differently abled children through Gabriel's Symphony Foundation. In 2019, she started Pilipinas In Action to help mobilize aid to sectors worst hit by the pandemic.
A lawyer, economist, triathlete, and mother, Senator Pia embodies what it means to be a Pinay In Action, and a woman leader for our times.

back to top