Manuel Luis Quezon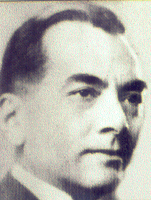 Manuel Luis Quezon was born on August 19, 1878 in Baler, Tayabas (now Quezon), to Lucio Quezon, a native of Paco, Manila and Maria Dolores Molina.He studied law at the University of Sto. Tomas and passed the bar examinations in 1903. He became the fiscal of his home province and was soon elected governor.In the 1907 election, he ran for the Philippine Assembly under the Nacionalista Party, won by a large majority, and became the majority floor leader.
In 1909, he was elected Resident Commissioner to Washington, D.C., a post he held until 1916. His most significant achievement was the passage of the Jones Act that provided for the grant of Philippine independence.He was elected senator in 1916 and eventually became Senate President. He headed the first Independence Mission to the U.S. Congress, and brought home the Tydings-McDuffie Independence Law in 1934.
The " Star of Baler " shone as the First President of the Commonwealth after his brilliant performance as the First Senate President. He was steadfast in his vision to deliver the masses from the shackles of colonialism which intensified his efforts to secure independence for his country. Such vision culminated in the establishment of political stability within the framework of the 1935 Constitution, the formulation of policies to ensure the social well-being of the people, and the adjustment of the national economy to the challenges of independent nationhood. He was a dynamic Filipino leader and a true friend of the poor and the oppressed whom he loved and cared so well. Quezon is one of the most illustrious sons our country has ever produced.
Quezon was married to Aurora Aragon and had four children. He died on August 1, 1944 in Saranac Lake, New York.